The week before Halloween, the children found all kinds of exciting works on the shelves.
There were pumpkin and spider toothpicks to arrange in a pot of play dough, bats were floating in the basting work, there were tiny black and white balls to transfer into a pumpkin tray, and our sensorial bin was filled with Halloween-themed objects to find.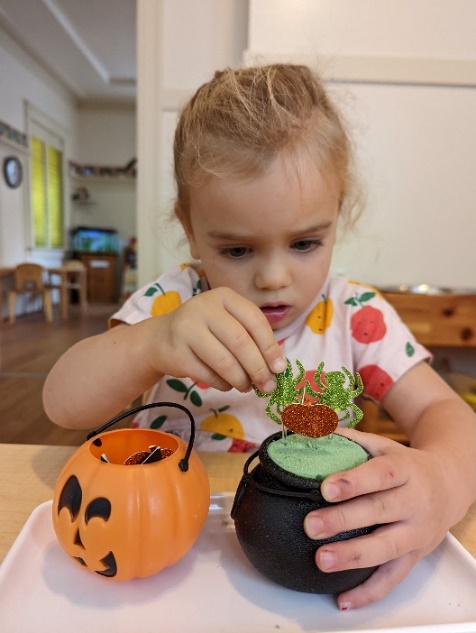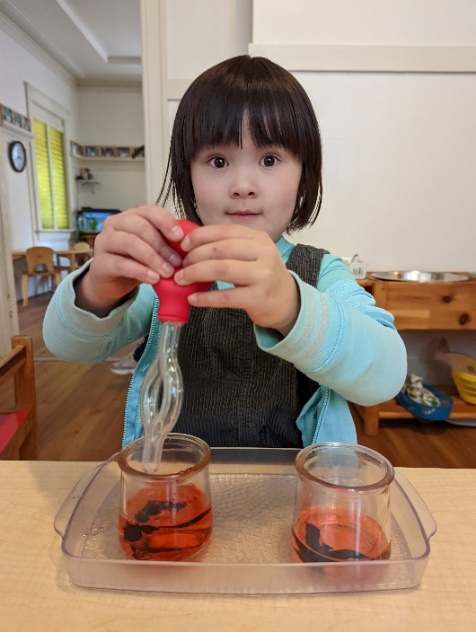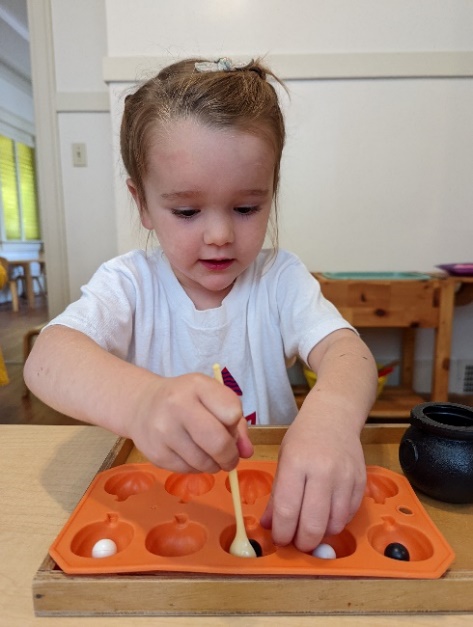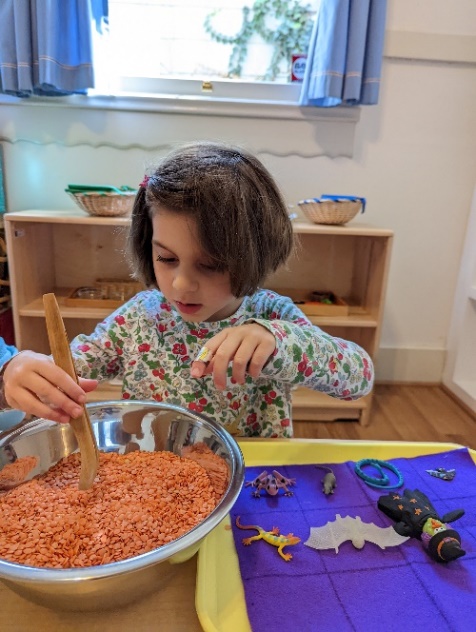 Then the pumpkin patch came to our school, and each child could pick a pumpkin to take home to carve.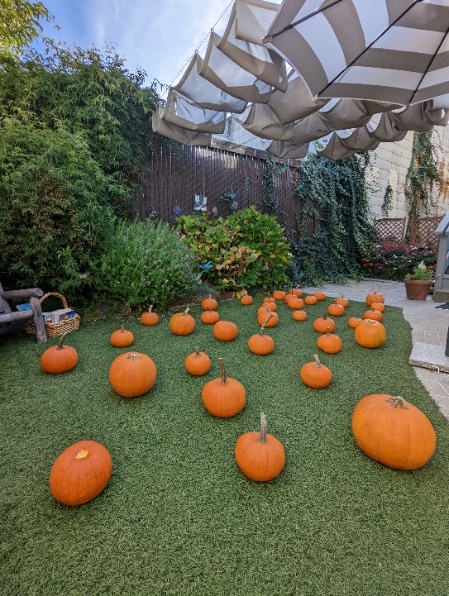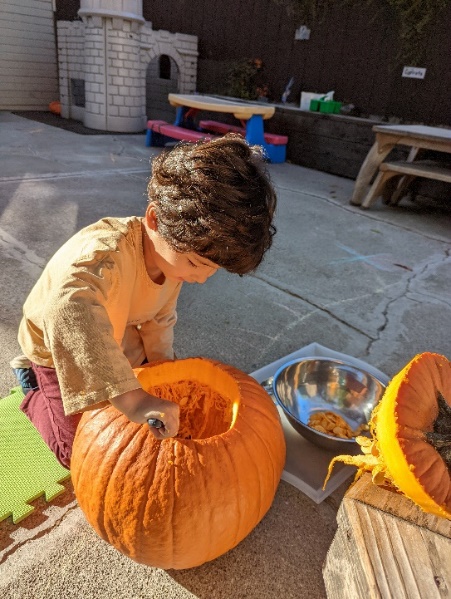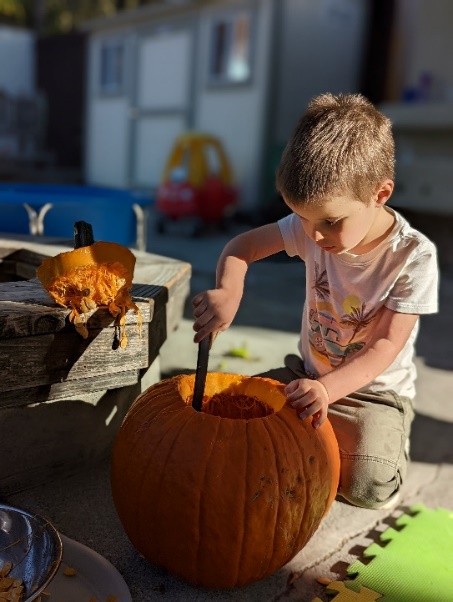 After hollowing our class pumpkin, the children voted on what kind of eyes, mouth, and nose they wanted for our Jack O'Lantern.
Here is how it turned out: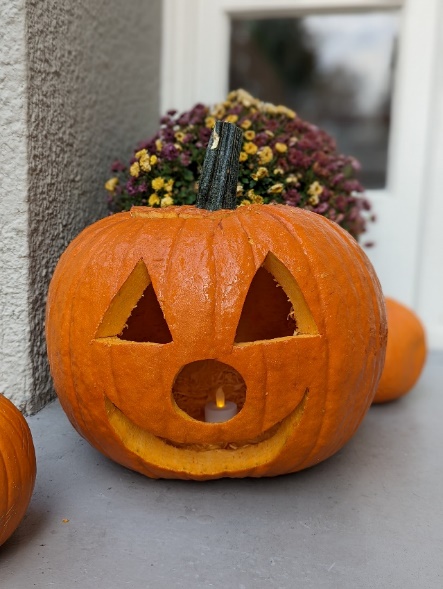 Finally, the MOM children and teachers were ready for Halloween! The children wore their costumes to school and listened to Halloween stories while they were gathering for our Halloween Parade!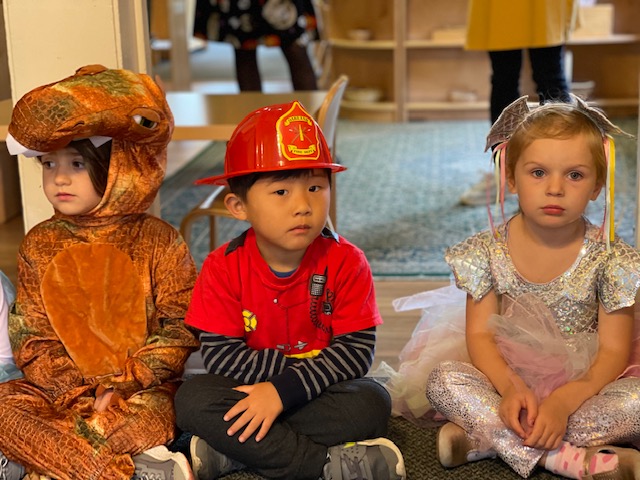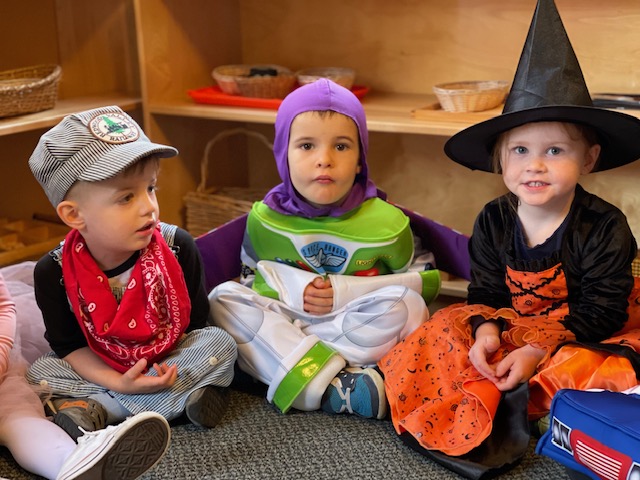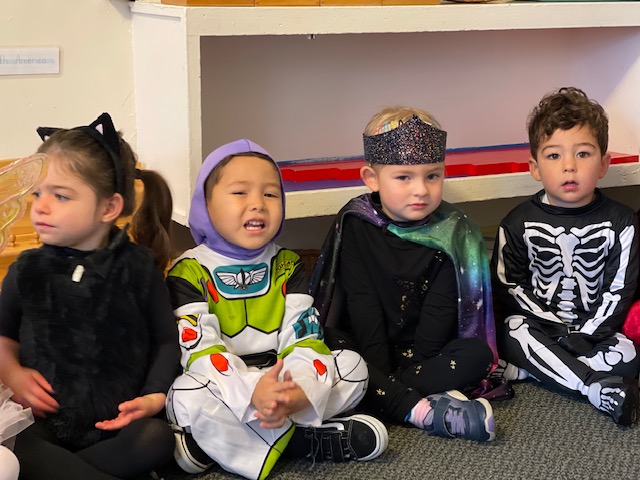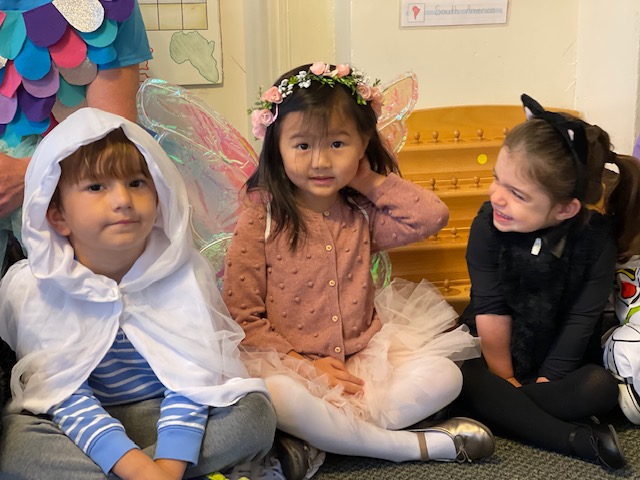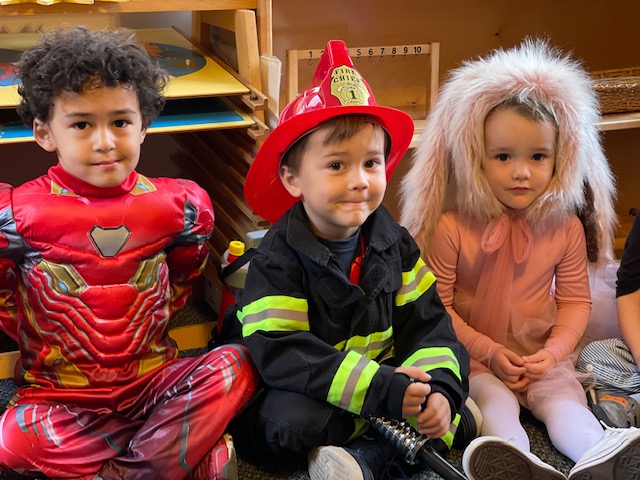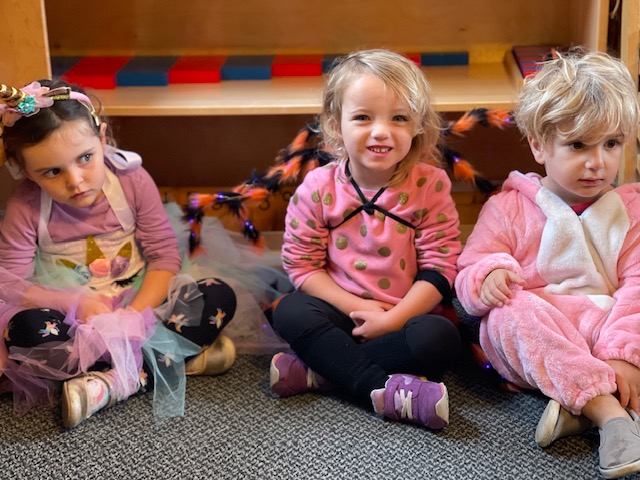 When we returned back to school, we ended our celebration with a special Halloween snack!