As part our cultural curriculum, we have been studying the continents of the worlds. This month, we visited the continent of Asia.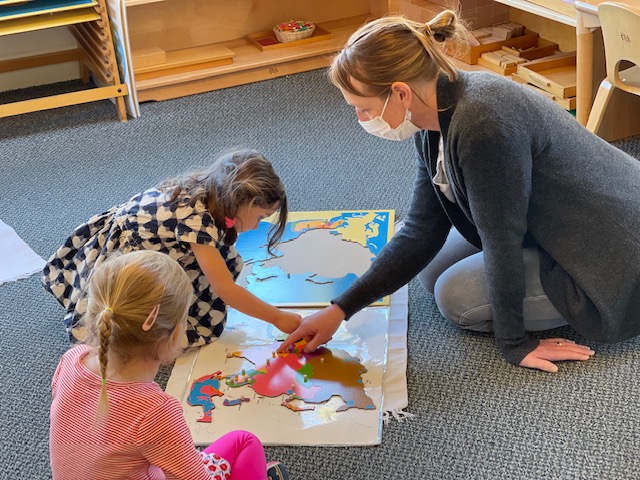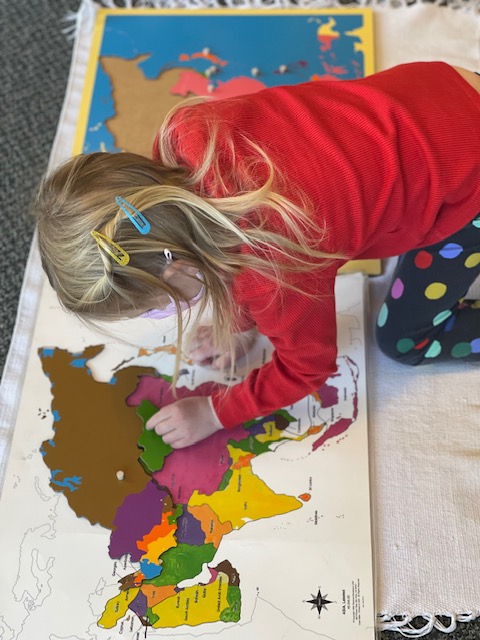 We identified all 49 countries on the puzzle map, and we made books of the flags of Asia!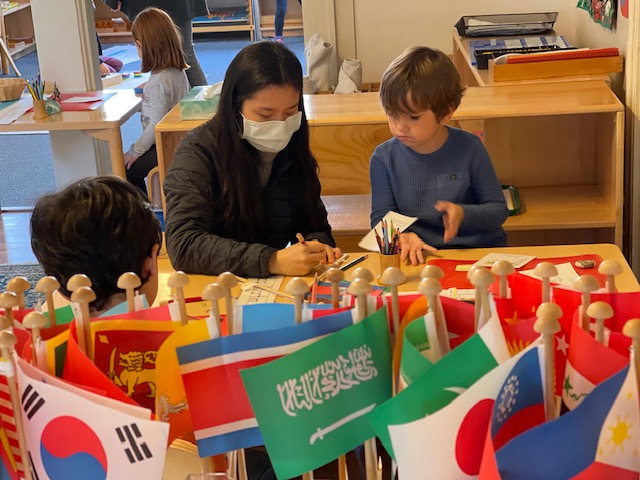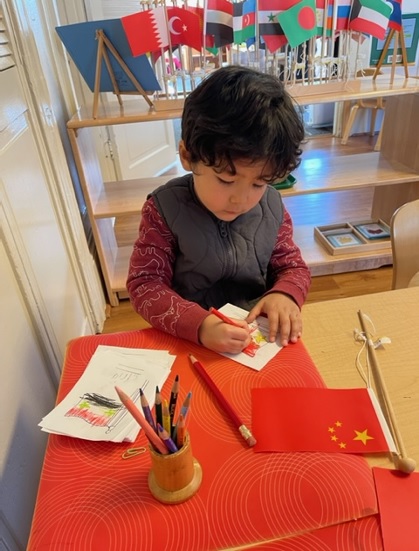 We had a lot of fun learning about the animals that live in Asia, such as the giant panda, red panda, camel, tiger, and elephant.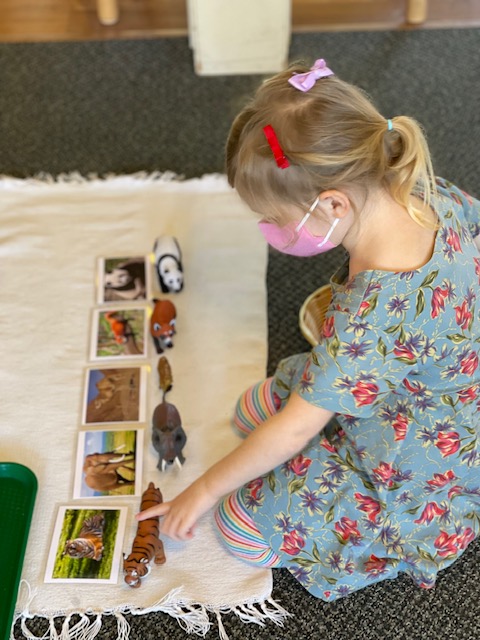 In our Practical Life room, our younger friends were practicing fine motor skills by opening and closing beautiful boxes, purses, and pouches, pouring tea, and looking for the animals of the Chinese zodiac hidden in red lentils.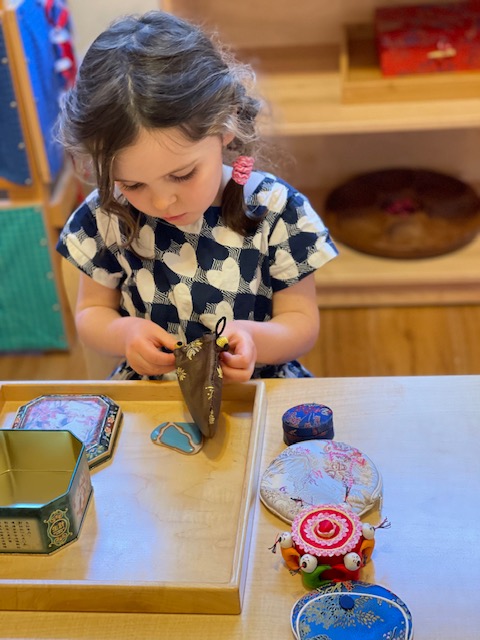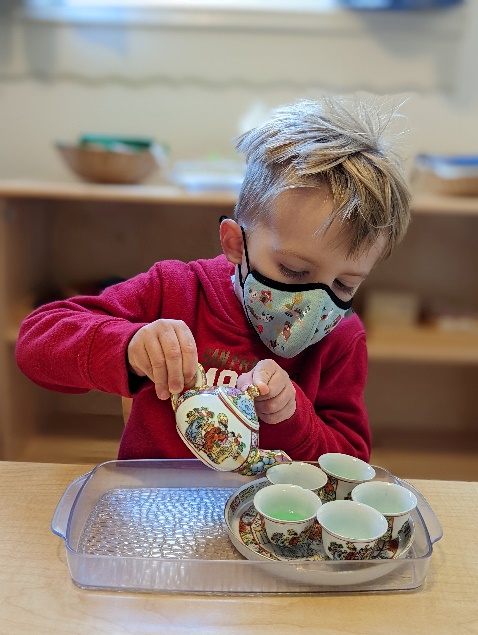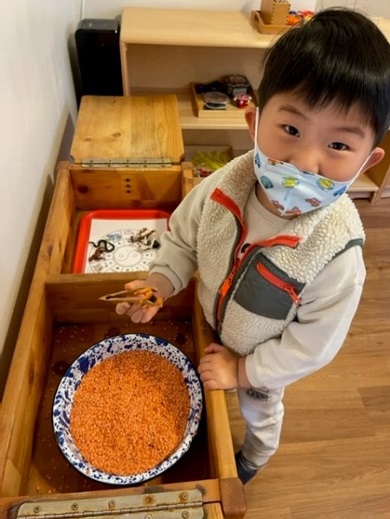 We tried tracing Chinese characters on a wet board with a bamboo brush, and made three-dimensional art by tracing Chinese characters with glue and sprinkling them with rice.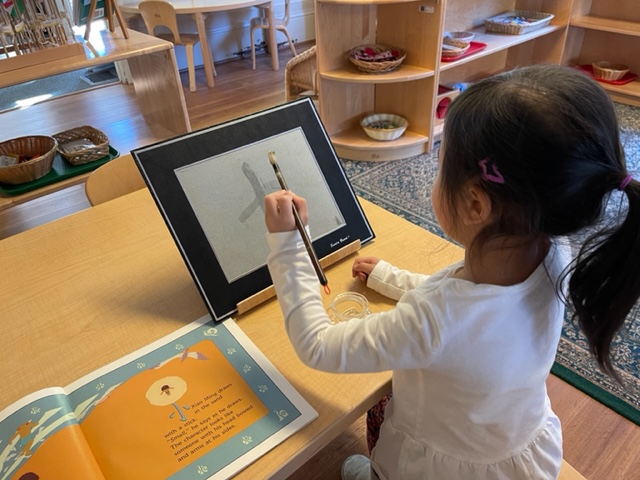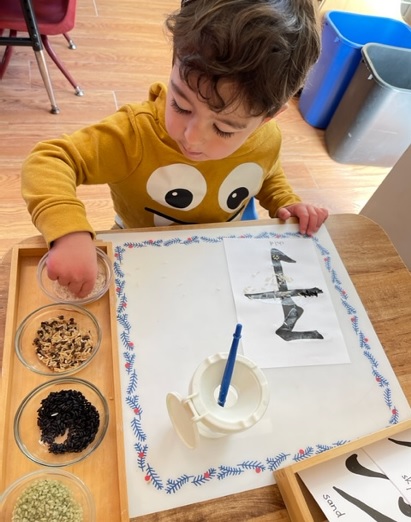 We learned about the Japanese wood block painter, Hokusai, and experimented with a printing technique inspired by his art.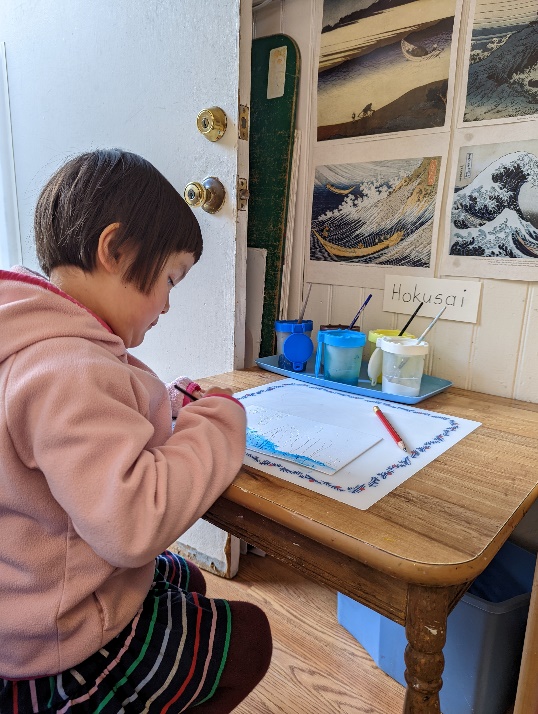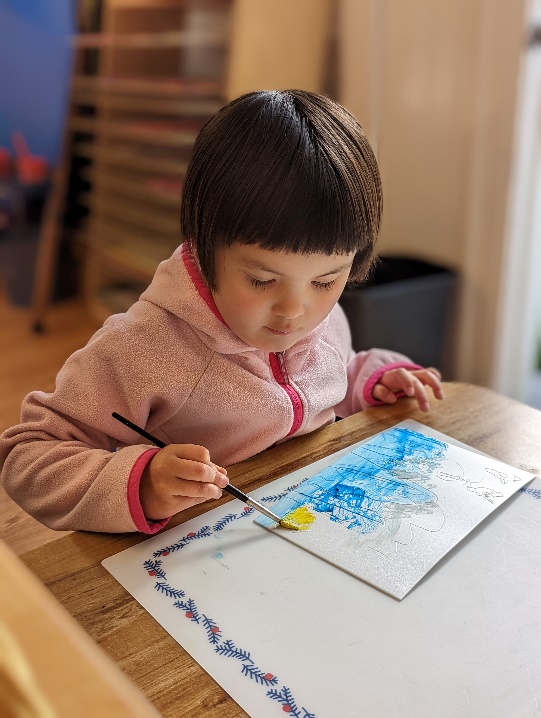 But the most exciting experience of all was learning about different countries and cultures of Asia from our own M.O.M. families! Thank you for sharing your heritage with the M.O.M. community!