Watching a child's face light up when they blend their sounds together for the first time and they realize they just read a word is priceless.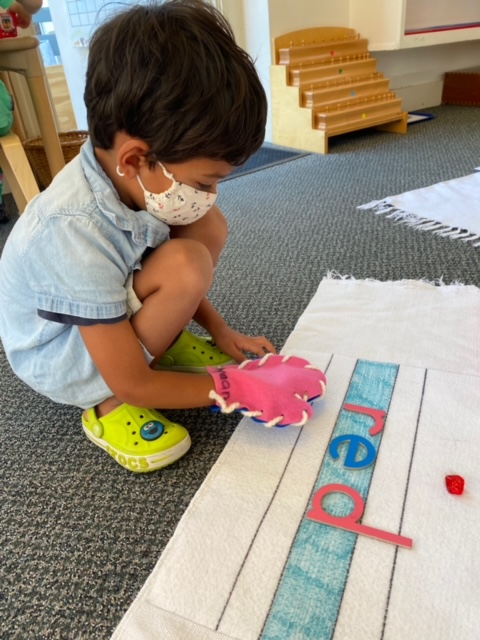 At M.O.M. we use the phonetic approach to teaching reading and writing. Before the child actually blends their sounds together, we do a lot of phonemic awareness work such rhyming, letter-sound recognition, identifying initial/middle/ending sounds, and then finally move on to blending sounds together to read our first CVC (consonant-vowel-consonant) words.
Graphic matching is usually the first letter work the child would do to familiarize themselves with the Movable Alphabet set. Once the children have mastered the letter-sound association, they match objects that start with the sound each letter makes: 'a' for alligator, 'b' for bear, 'c' for cat, etc.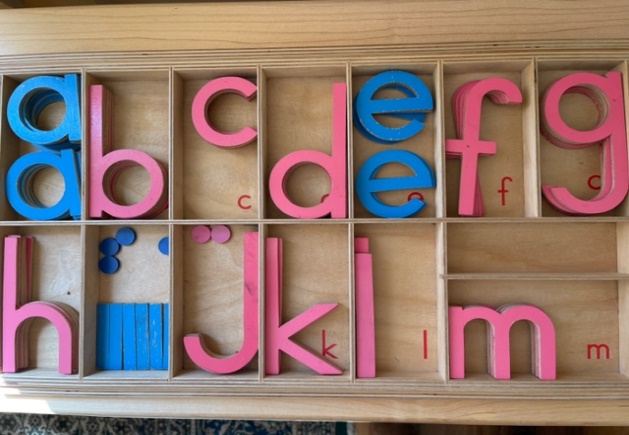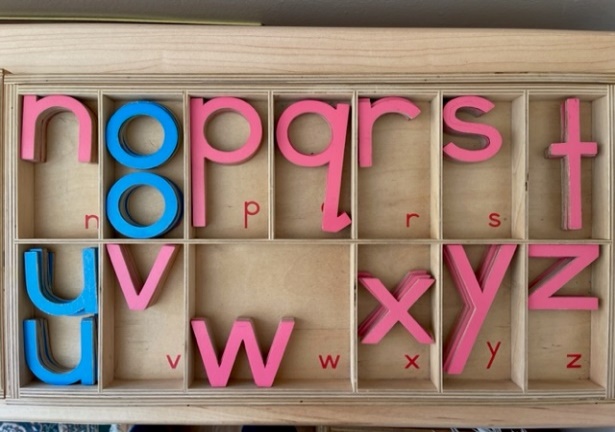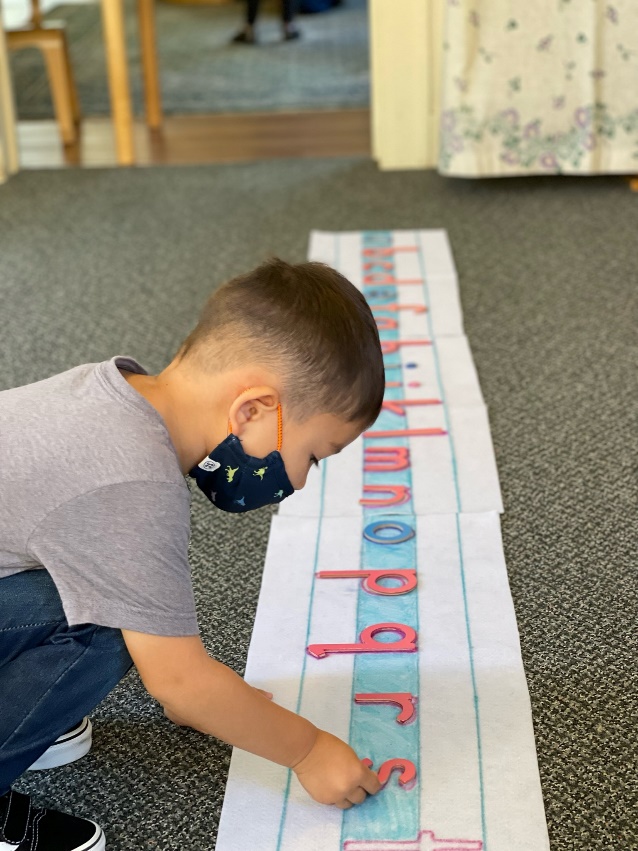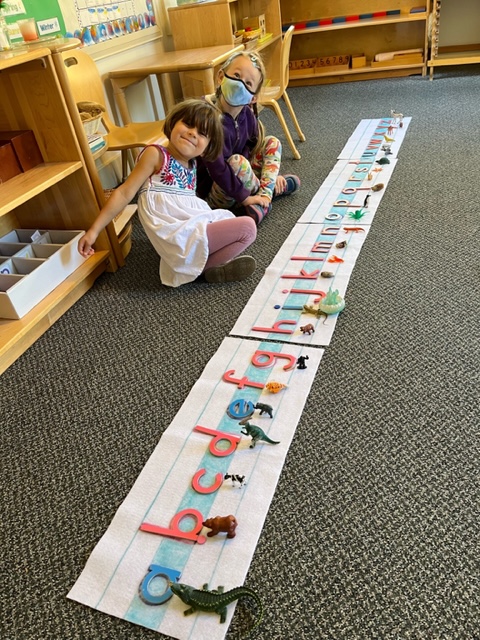 Reading and writing happens simultaneously. While the children identify initial sounds, they trace them in the cornmeal tray. Once the children become comfortable tracing their sounds in the cornmeal tray, it is time to transfer the letter sounds onto paper.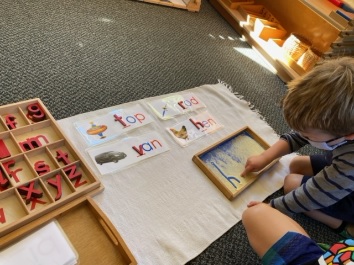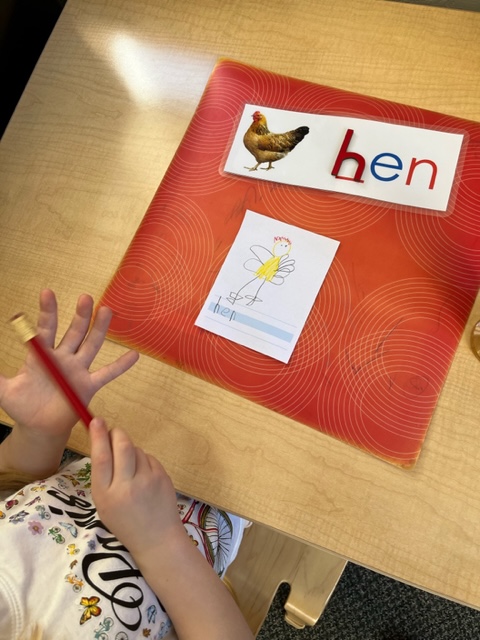 As the children master the skill of letter-sound association, they are ready to blend the sounds together and read their first CVC word.
For those who are ready to move on, we sneak in a few phonograms, such as 'oo', 'ee', 'th', 'ch' and 'sh', and finally the magic 'e' words. The magic 'e' makes the vowel before it say its name rather than make its sound.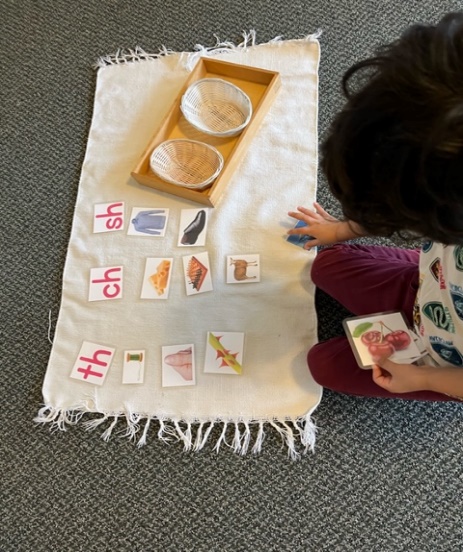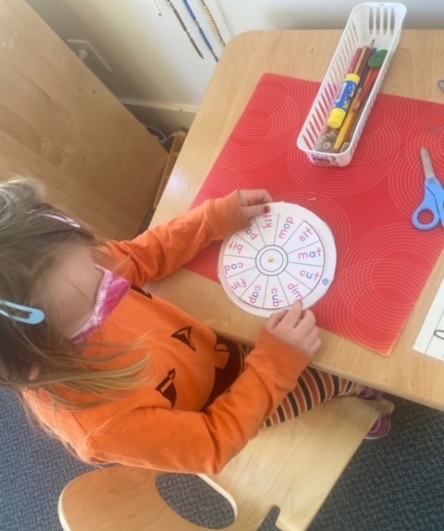 Next, we introduce some common sight words, and the children are ready to read (and write) their first sentences.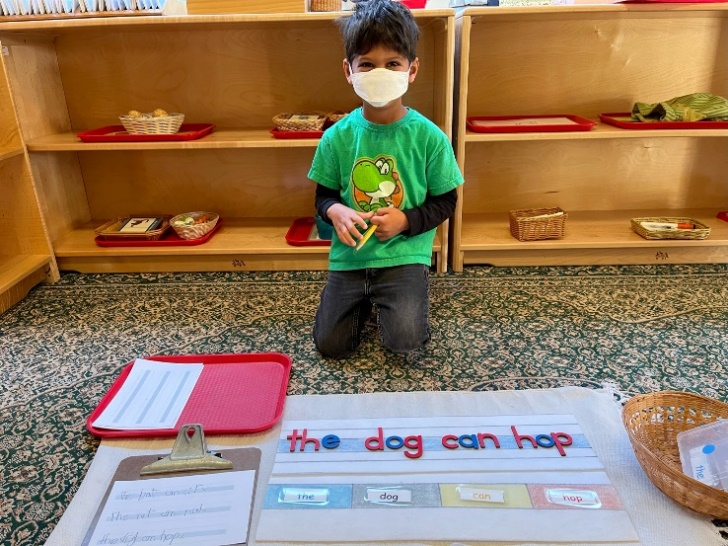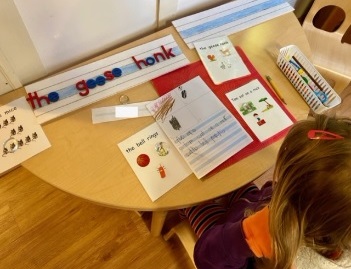 From then on, the sky is the limit. The children are given plenty of opportunities to read and write their own sentences, stories, and even write their own research reports!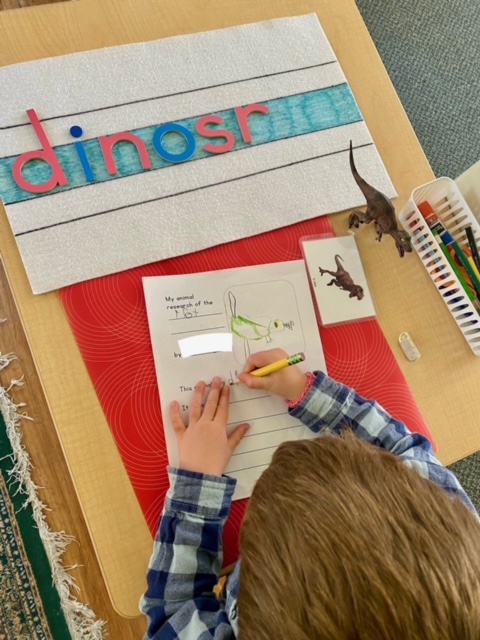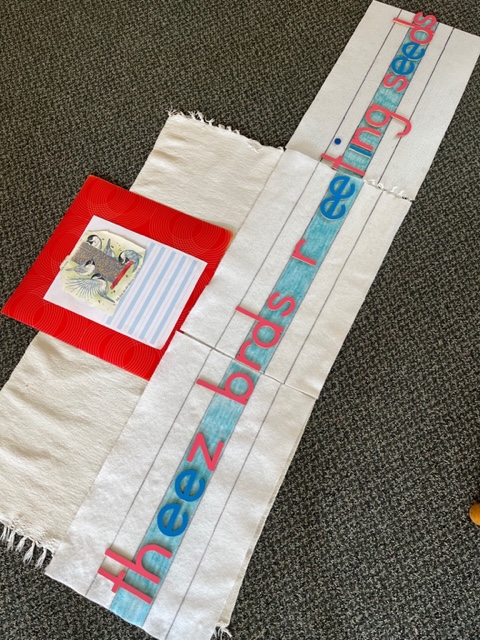 As they write, the children sound out the words and write down what they hear. At this point, we do not correct their spelling mistakes. We believe that they will self-correct as they learn about the anomalies of the English language. Until then, we celebrate free writing and inventive spelling coming from our 4 and 5 year-olds!