Spring inspires so many aspects of learning – the obvious changes around us cannot go unnoticed, which very conveniently lend themselves into lessons and discussions on a great variety of topics.
One of the things we do is talk about the life cycle of a seed and plant various seeds.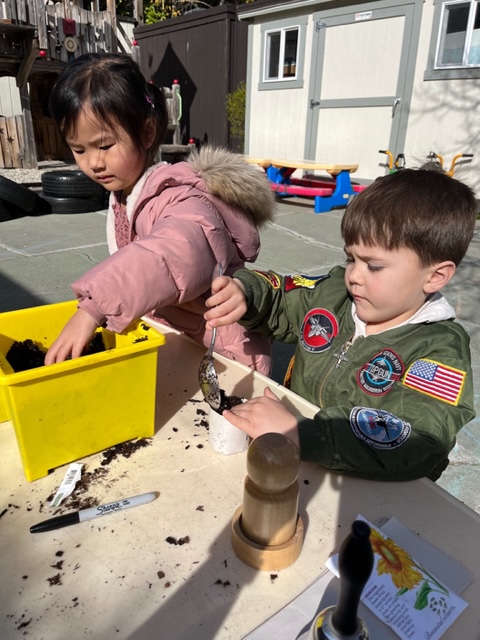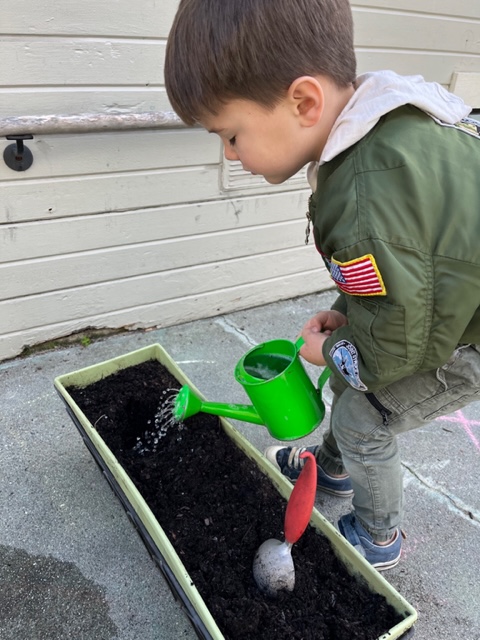 We started with sunflower seeds this season, and once our seedlings were strong enough, we moved them outside into our planter boxes.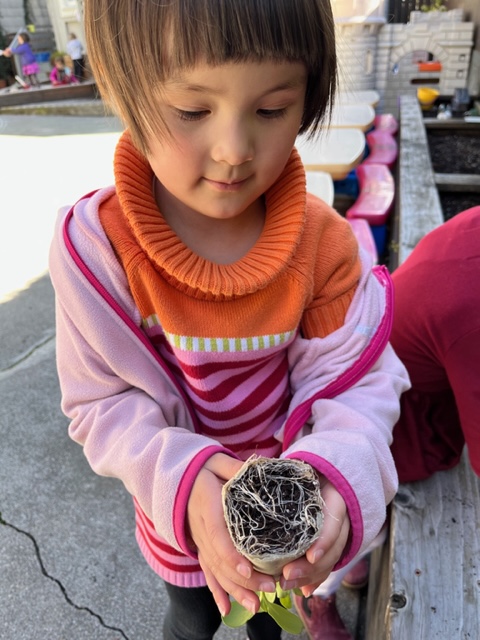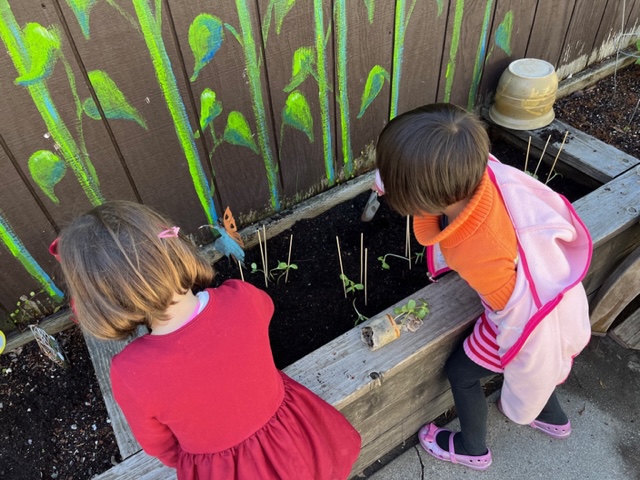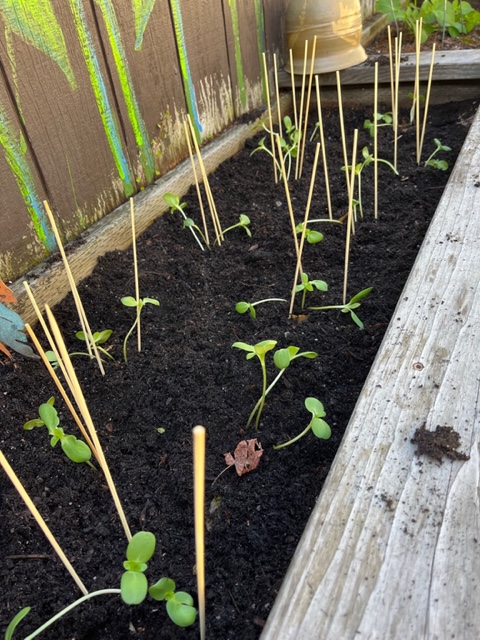 Gardening brings up other topics as well. One of them are pollinators – after all, in order for plants to grow new seeds for the next cycle, we need pollinators. And when would be a better time to learn about the life cycle of the butterfly than in spring? We have even ordered caterpillars and we'll be watching them as they turn into butterflies!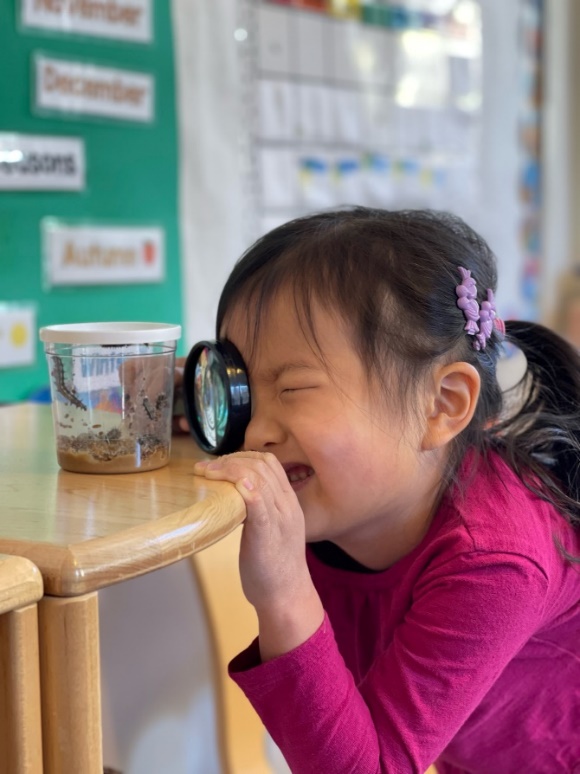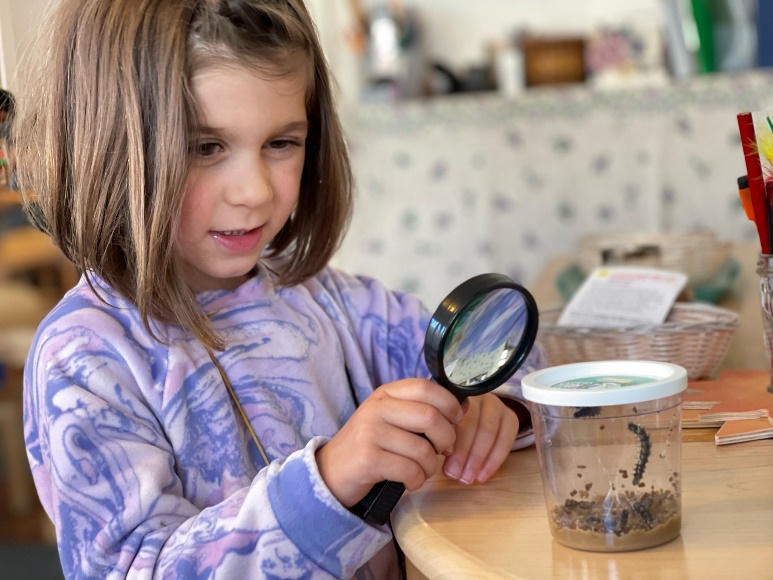 In art, we studied Georgia O'Keeffe's beautiful flower paintings. We noticed that O'Keeffe painted the flowers so big on her canvas in so much detail, that it almost looked as if she took a magnifying glass and enlarged them for us to see all the delicate details. We set up a bouquet of flowers for the children in the art room with a magnifying glass so that they could take a closer look of the flower of their choice and paint it using water color pencils and a wet brush.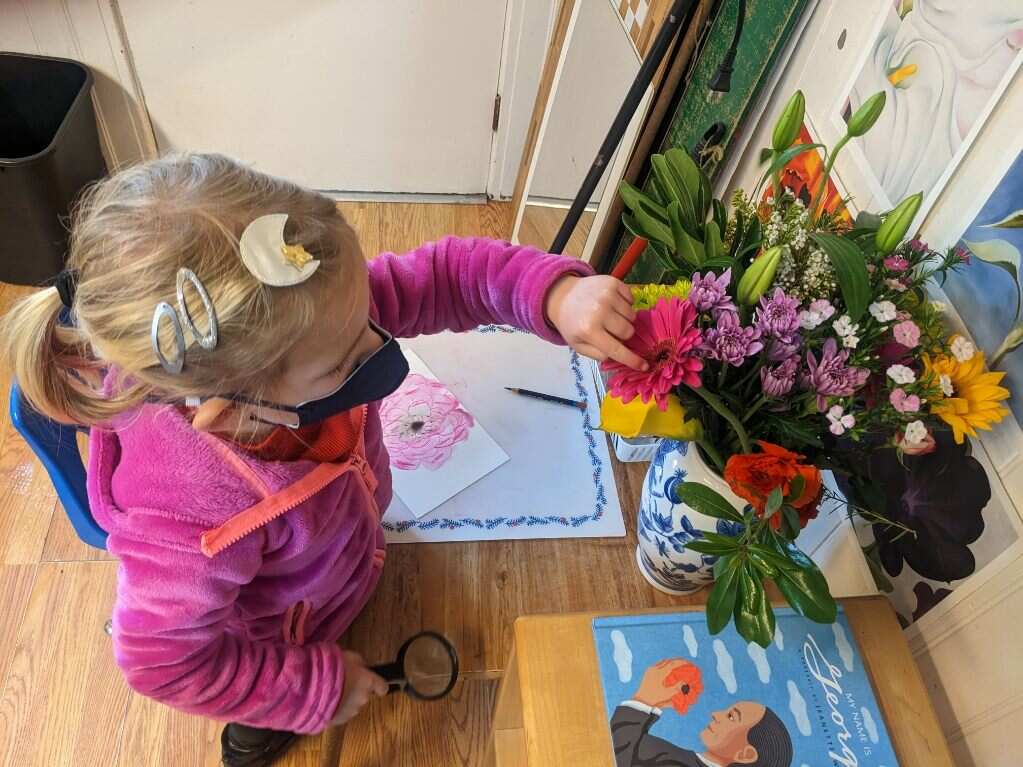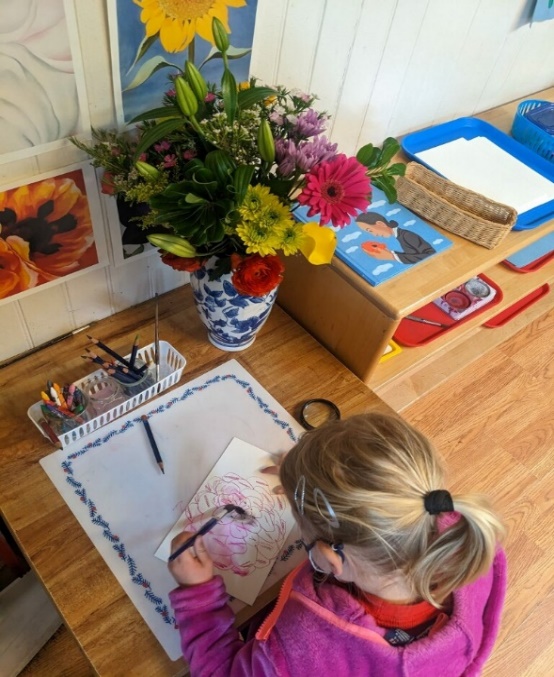 We also noticed that our backyard has suddenly become filled with birdsong. We often spy a couple of birds flying back and forth between our jasmine bush – could they be building a nest? This inspired us to learn about birds.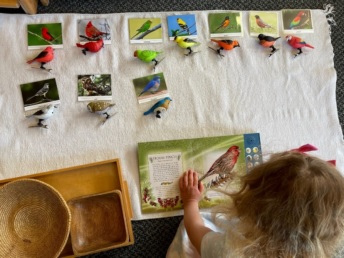 After learning about different birds, we made our own binoculars from toilet paper rolls, tape, stickers, and yarn, and set out into the backyard to look for birds! The children walked around the yard with their binoculars and when they spotted a bird (a miniature bird replica the teachers hid around our bushes and equipment), they checked it off on a "bird catalogue", just like real bird watchers do!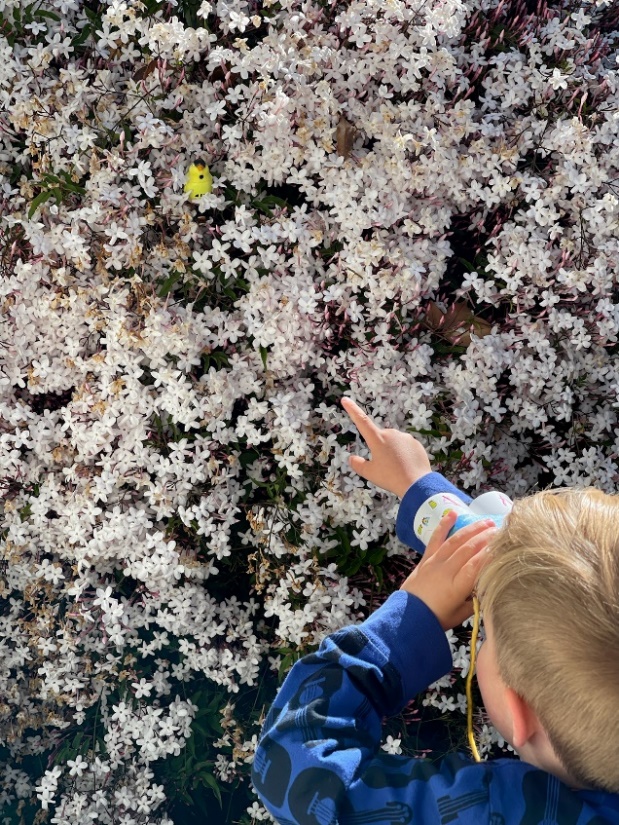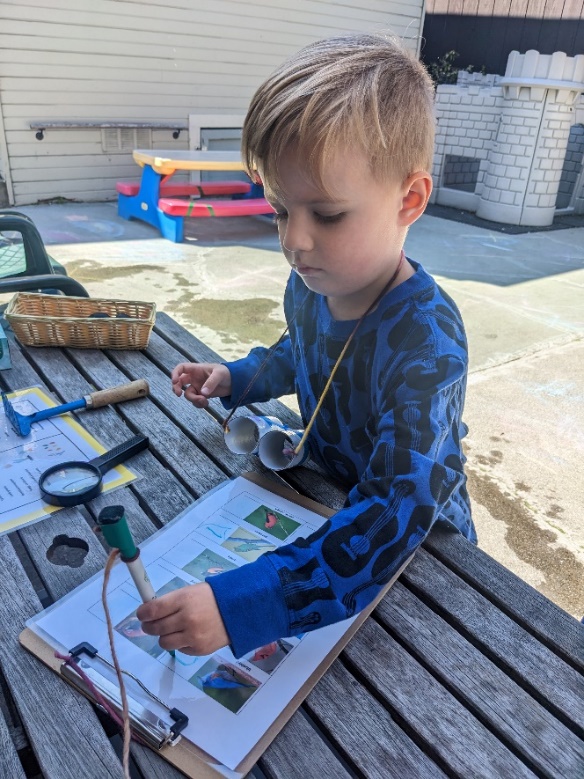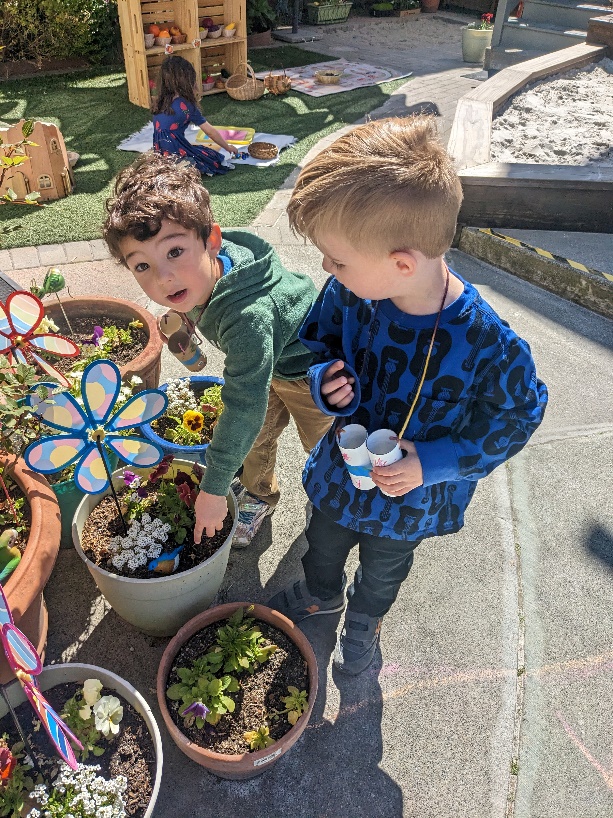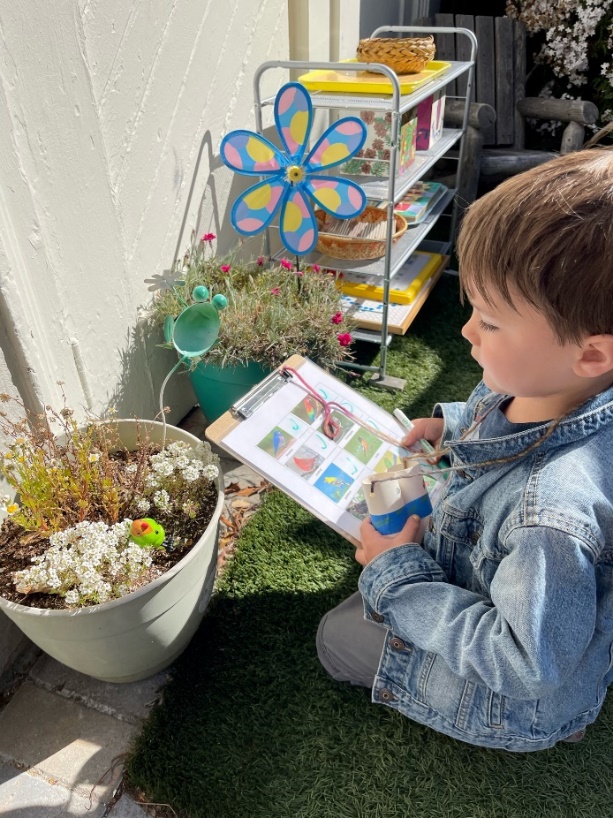 And best of all, the children wanted to take their binoculars with them on their walks with their families on the weekend and share the love of bird watching with them, this time, looking for REAL birds!