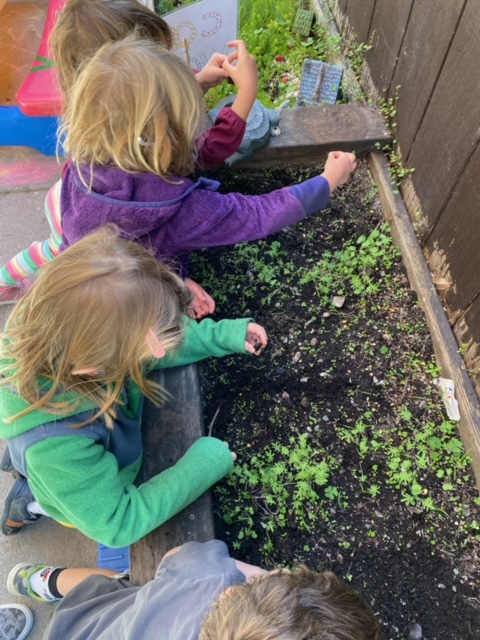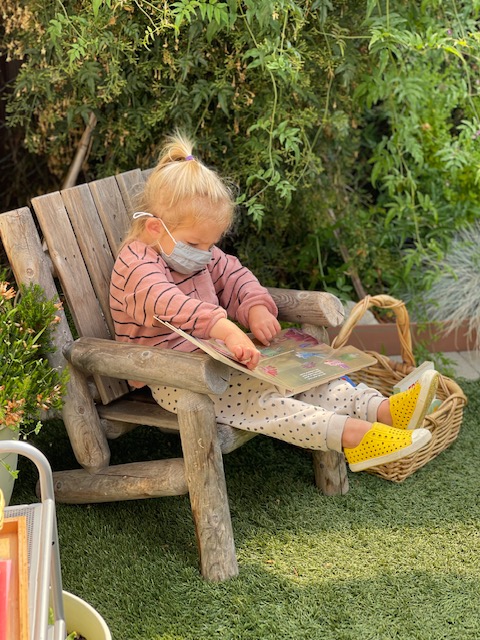 The children at My Own Montessori can choose between indoors, the art room, and the outdoors throughout the morning work period. They can come and go in between these areas as they feel fit based on their needs and interests. At MOM, we believe that all three areas have the same value and importance in educating and nurturing the "whole child."
Our outdoor area is part of the children's daily lives that promotes learning and growing in each developmental area: physical, social, emotional, and academic.
The children practice their gross motor skills in our large backyard over and over again until they master a skill, during which they develop concentration and perseverance.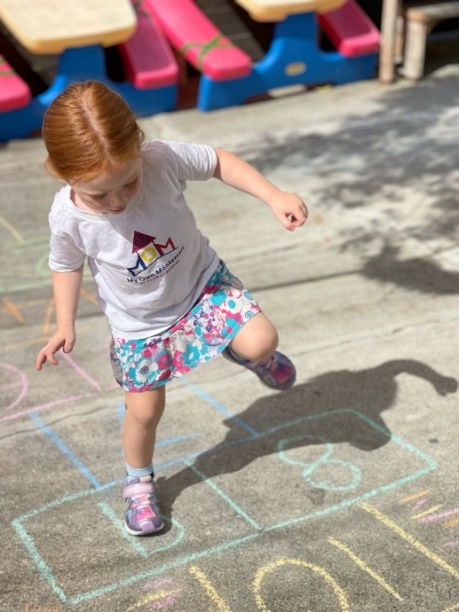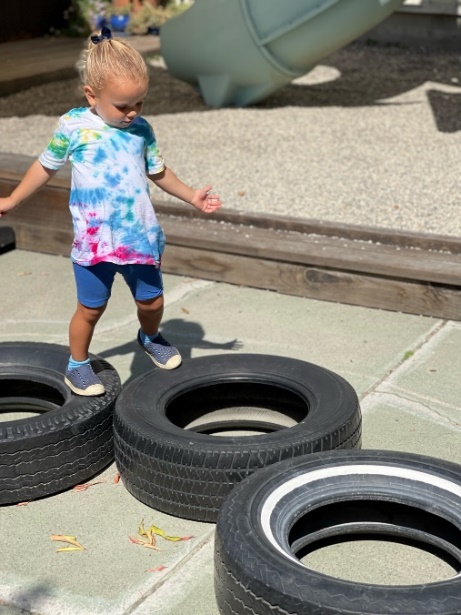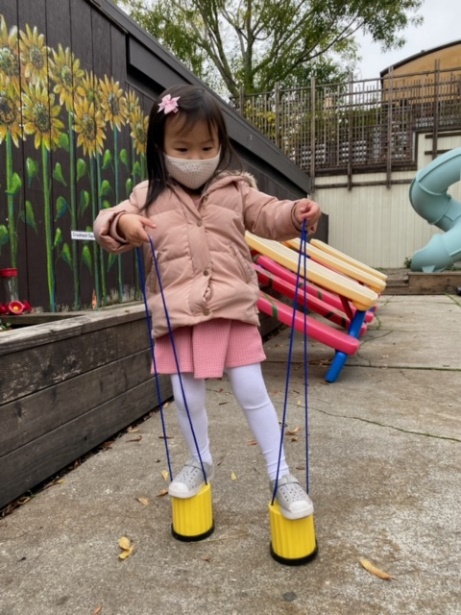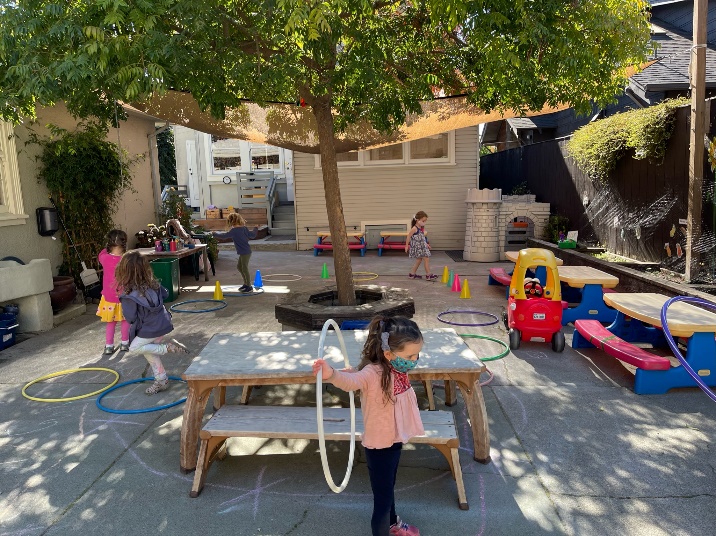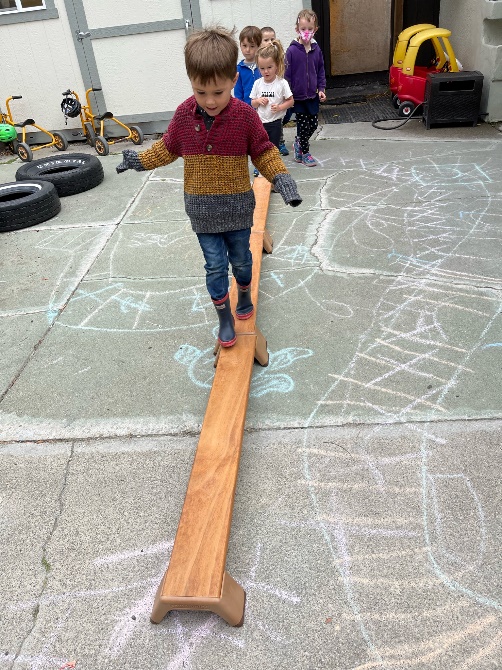 The outdoors is also the place where children have ample opportunities to practice social skills through imaginary and group play. And while they are playing in the sand box, the play structure, the mud kitchen, or the bakery shop, they are practicing taking turns, sharing, joining in, creating play scenarios, managing group dynamics, negotiating, and resolving conflicts.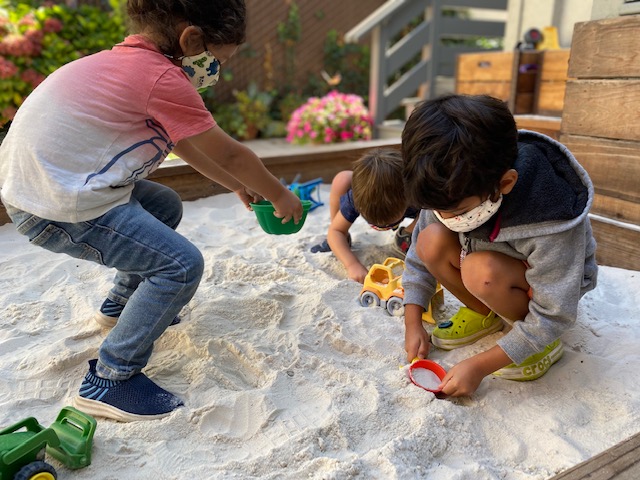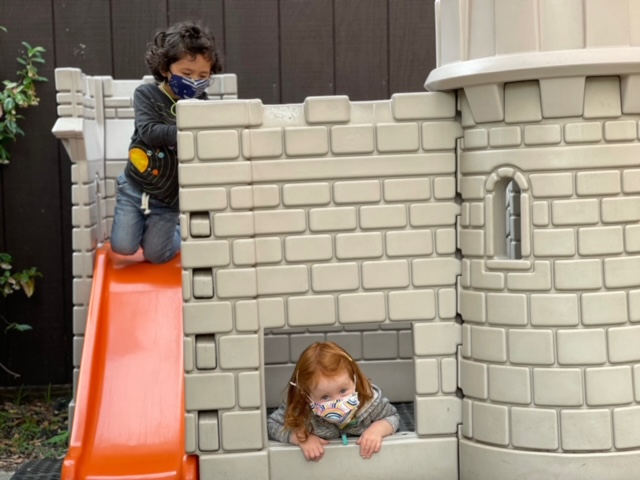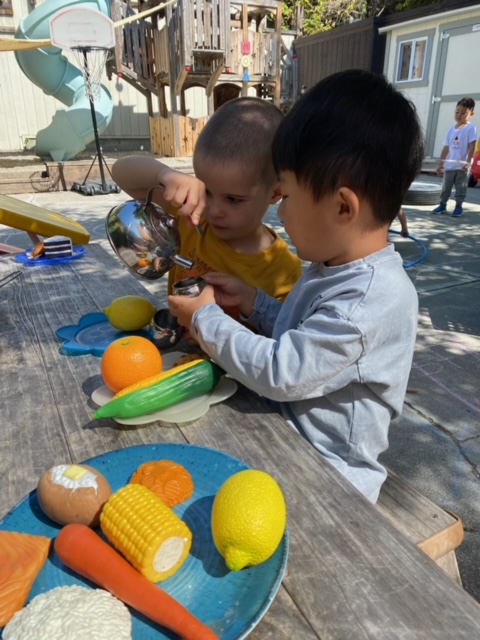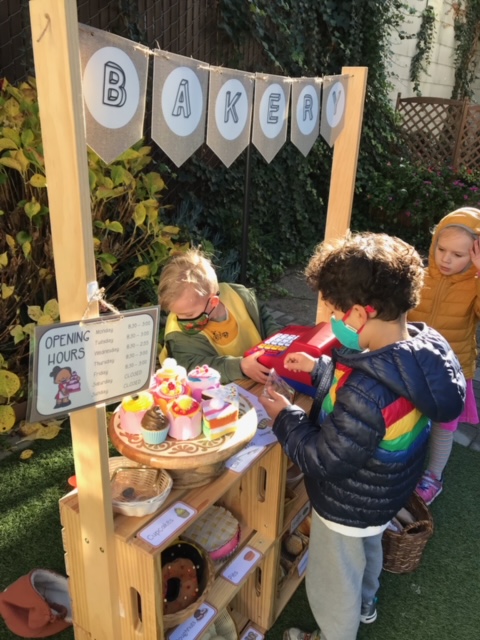 By creating areas for both gross motor, social play, and quiet play, the children learn to listen to their body and mind, and choose activities accordingly. After a dynamic large group play, they often like to retreat in our "peace garden" and do a quiet work on a rug, read a book, or practice yoga.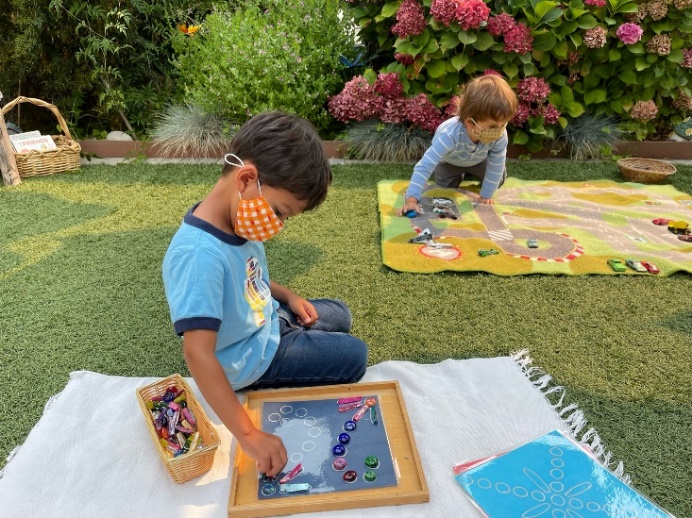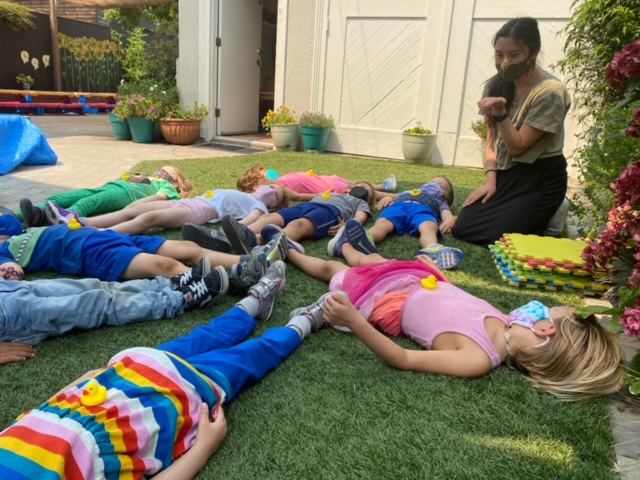 The outdoor is just another classroom, where circle time is held and works are set up and treated with the same respect and routine as any indoor work.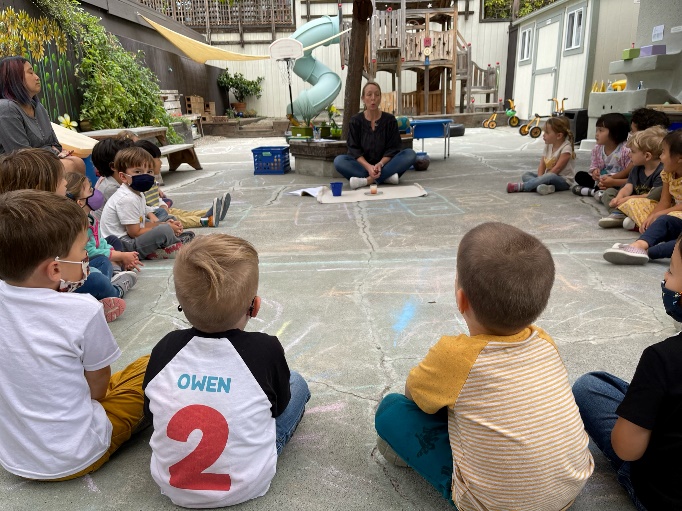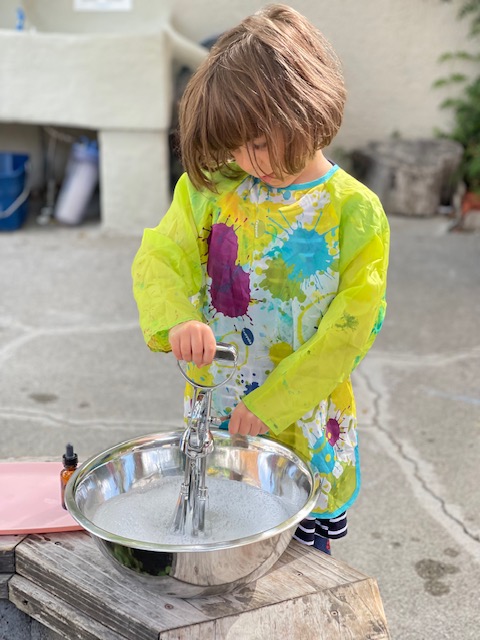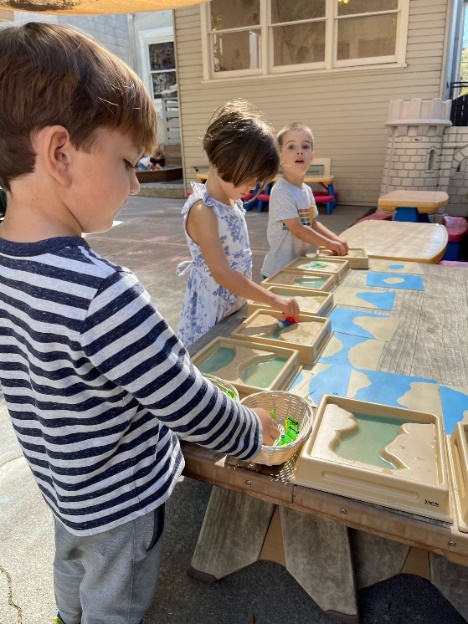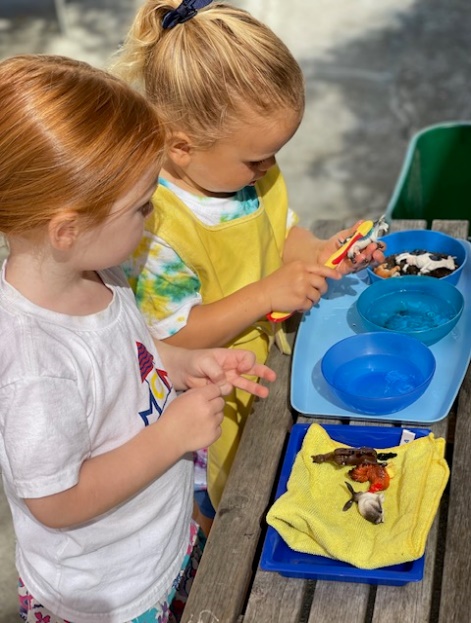 Just like with any other area in our school, the children are responsible to take care of the outdoors. When the children are involved in keeping their environment neat and tidy, they feel it belongs to them and they are proud to help.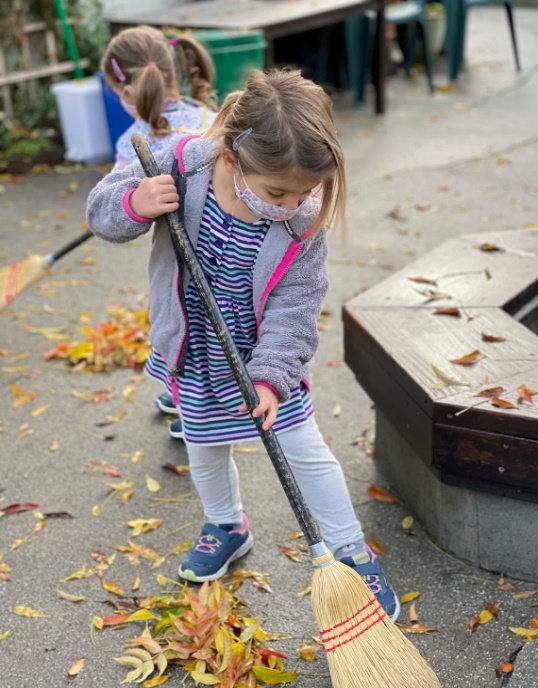 Planting seeds, watering the plants, weeding, and growing vegetables is just one of the many jobs children help out with.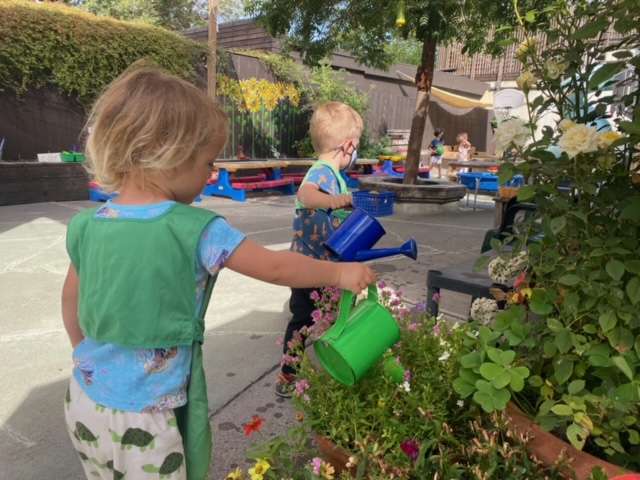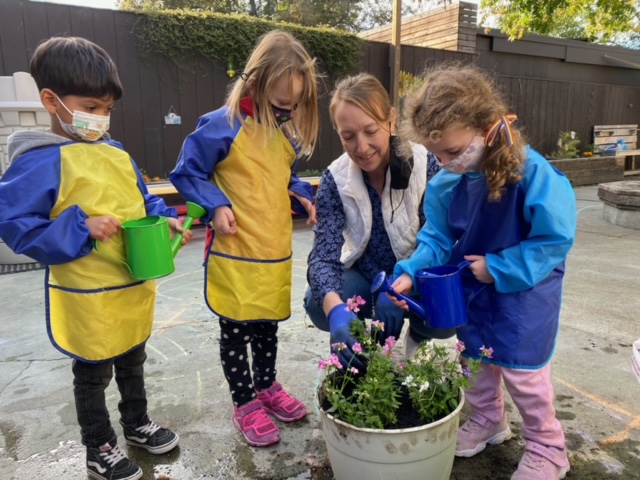 And they are the ones who enjoy the benefits of their hard work- not only are they surrounded by a beautiful and lush environment, but when the time comes, they can also harvest and snack on the vegetables they grew themselves!