By the time we returned to school from the winter holiday, our school turned into Winter Land. Snowflakes appeared on our windows, and works with winter themes filled our shelves.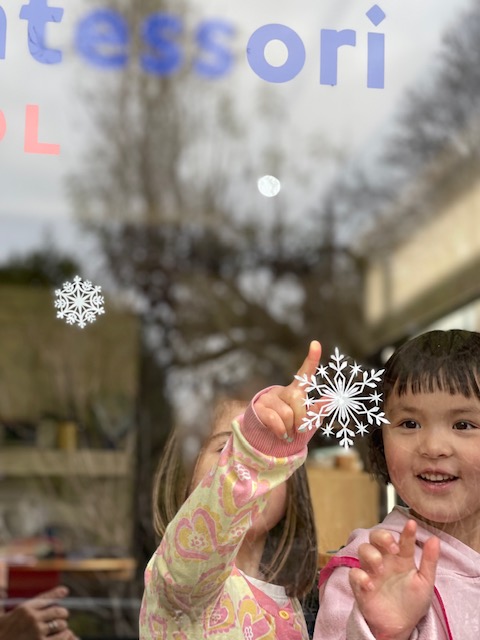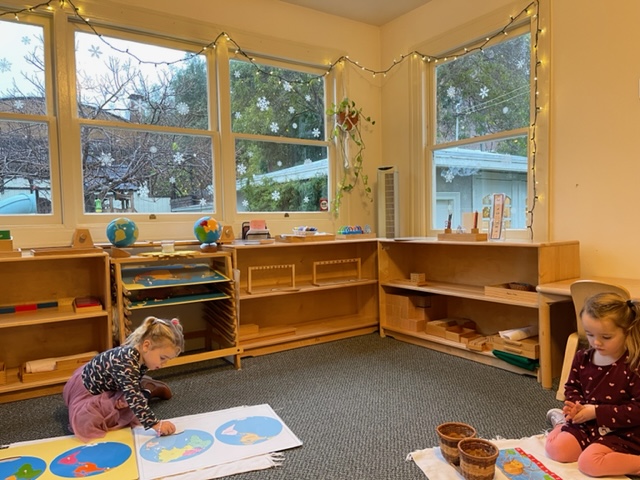 The children were building snowmen, sorting snowflakes, matching miniature snowflakes to their larger equivalents, and setting up winter scenes.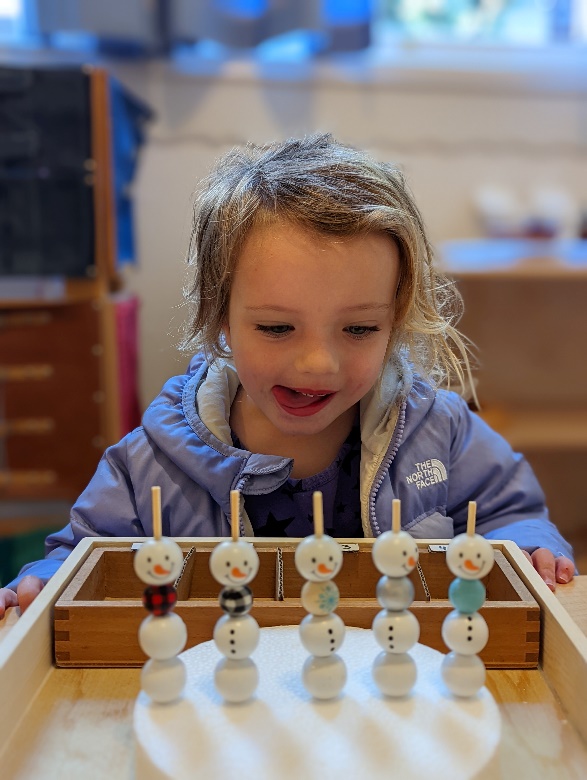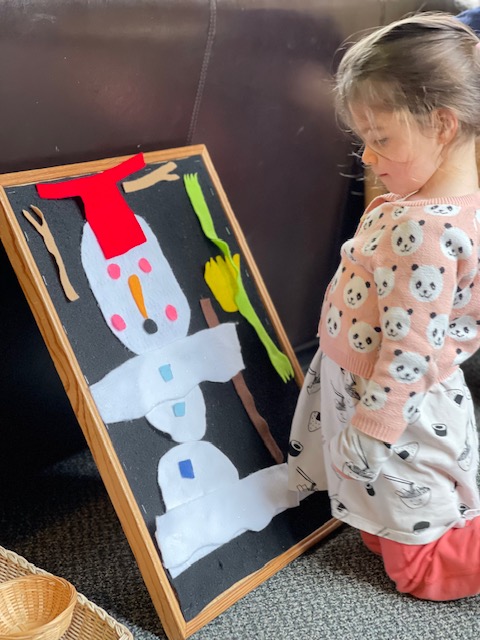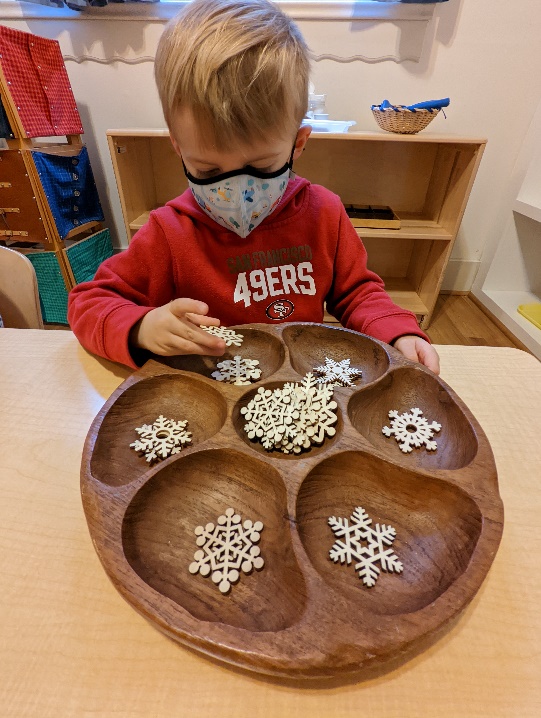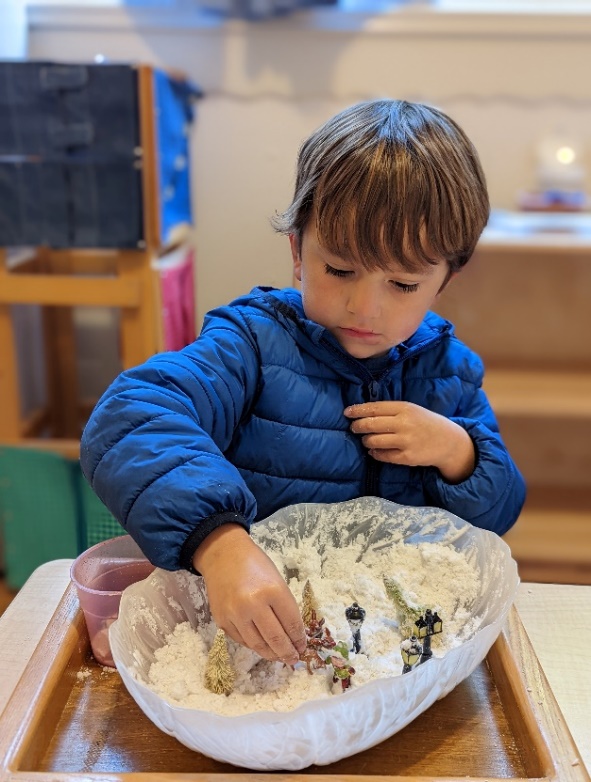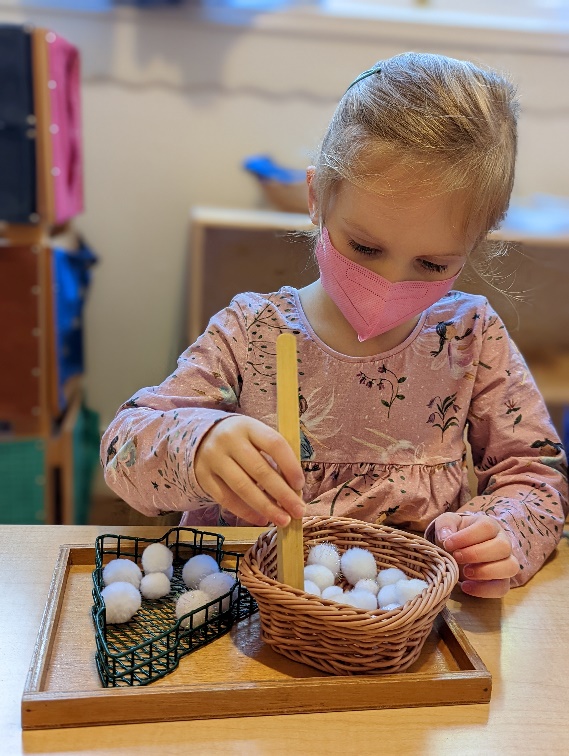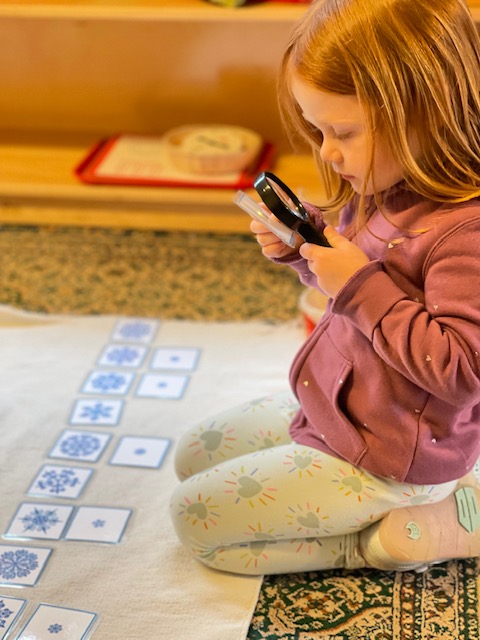 And since the scene was already set for freezing temperatures, our next destination in our cultural unit was Antarctica! Once you visit Antarctica, you have to talk about penguins!
The children enjoyed washing penguins, feeding penguins, counting penguins, and learning about the parts of a penguin.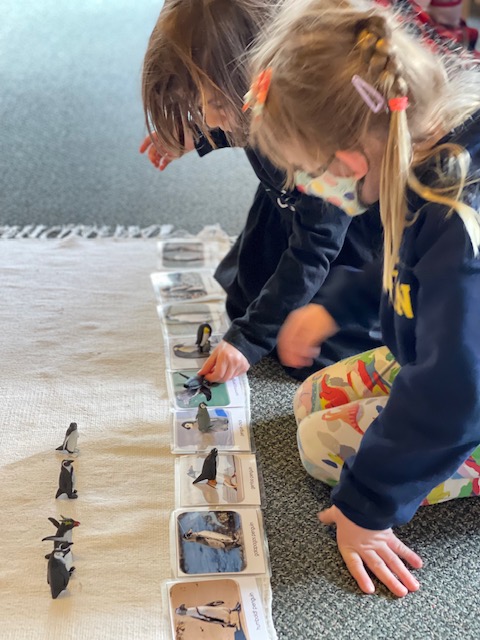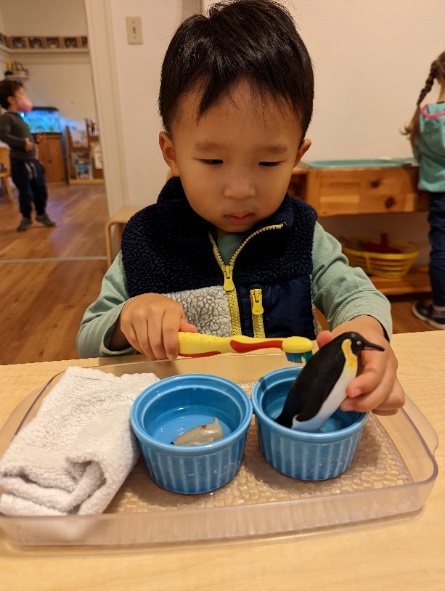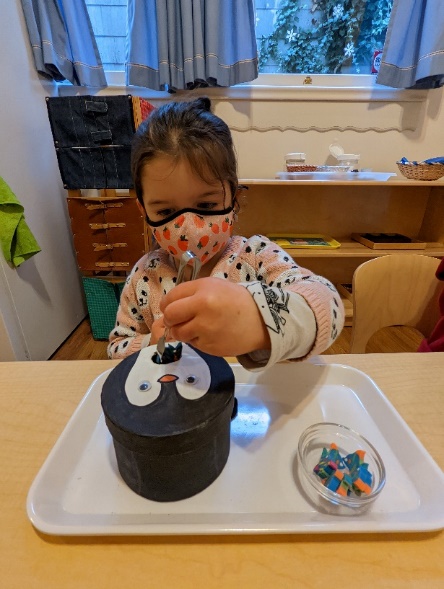 One of the children's all time favorite works was the ice block work with the miniature penguins! What fun it was to move the penguins on their ice bergs along the huge block of ice in our wash tub!